Us tall girls have more than a few perks: actually being able to see at a gig, being able to reach that chocolate from the top shelf in the supermarket without toppling the whole shelf and making heads turn by simply putting on a pair of heels. But as we know, the shopping #struggle is more than real. Here at 6 Foot Fashion, we have created a list of our most relatable tall girl problems…
#1 Ladders After Ladders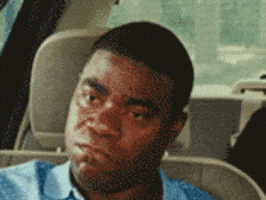 Are you a girl who is always trying to find a pair of tights that won't slip down past your knees before the end of the morning commute?
Whether your legs are long, or your torso is longer, it can be seriously tricky finding a pair of tights that won't force you to pull them up so much that they rip holes in your feet. Tights can put us tall girls in a bad mood right from the beginning of the already stressful day, and when you're laddering 2-3 pairs a week from wiggling and stretching just to keep them on, it becomes a financial burden similar to a bank loan – a burden we don't deserve.
Why not check out our range of Falke Tights, ideal for travel, long days at work and fab nights out – ladder free!
#2 Dress or a Shirt?
That feeling when you order the perfect dress for the wedding in the summer… it arrives and it fits you like a t-shirt or something you may have worn when you were a teenager.
I'm sure by now you will be more than used to the disappointment of your dress looking like you've forgotten your trousers, but here at 6 Foot Fashion we have solved this problem, we have a wide range of dresses for tall women which take out the anxiety of online shopping.
#3 'Cropped Jeans'
Finding jeans that go past your ankles can be an impossible task. Us tall girls have a wardrobe full of 'fashionably cropped' jeans – and having to play it off as if we bought them with that intention.
Our trousers for tall women are carefully designed to suit any body type and are guaranteed to not give you that ankle chill!
#4 Chilly Wrists
When we're not wasting time pulling up our tights were trying to pull down our sleeves. Us long-limbed girls may be able to find gloves that fit us in the winter but when our sleeves are too short our wrists suffer.
Check out our tall women tops, tunics and shirts to ensure you keep the ¾ length sleeves deliberate.
6 Foot Fashion x